In honor of the release of Steven Spielberg's Bridge of Spies this weekend, we're traveling the world to run down the 10 best bridges in film.
Bridges.
They've always supported us….well, except for that one time.
Now it's time they got their due.
From Draw-Bridges to Suspension Bridges, this list is a veritable who's who of memorable movie bridges.  If a movie star's crossed it, we've got it.  No abridging done here.
Please note Bridge to Terebithia was ineligible for this list as it is not only imaginary, but harmful to children.
With that settled, on to the 10 Best Bridges in Film.  Here we go…
1. THE VARDA VIADUCT IN KARAISALI, TURKEY
SEEN IN: Skyfall
When riding in – or fighting on top of – a train crossing the Varda Viaduct, one gets a beautiful view of the surrounding Taurus Mountains.  Just try not to get shot off this bridge by one of your coworkers, because a 322 foot fall is difficult to walk away from (unless you're James Bond).
2. KITULGALA, SRI LANKA
SEEN IN: Bridge Over the River Kwai, Indiana Jones & the Temple of Doom
Sri Lanka has long been a popular spot for filmmakers to shoot big bridge scenes.  Unfortunately, most of those bridges end up getting cut in half by archaeologists or blown up by British Officers, so they don't serve as the best tourist attractions.
3. CORONADO BRIDGE, SAN DIEGO, CALIFORNIA
SEEN IN: Anchorman – The Legend of Ron Burgundy
The Coronado Bridge is one of San Diego's most treasured landmarks (a position previously held by Sea World's Shamu before word of all her issues got out).  It provides drivers with a majestic view of both downtown San Diego and the city of Coronado – just be careful not to throw any burritos out of your car during the drive, or your dog might end up in the San Diego Bay.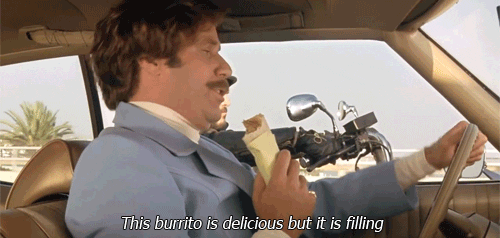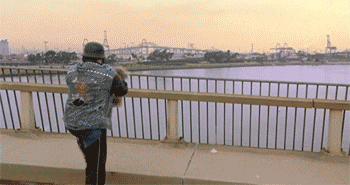 4. SEVEN MILE BRIDGE, FLORIDA KEYS
SEEN IN: True Lies
True to its name, the Seven Mile Bridge connects the Middle and Lower Keys in Florida.  It's a long bridge, but it doesn't stand a chance against Arnold Schwarzenegger and a Harrier Jet.
5. CUESTA DE SILVA VIADUCT, GRAN CANARIA ISLAND, SPAIN
SEEN IN: Furious Six
The Puente de Silva bridge may not be the most aesthetically pleasing bridge on this list, but it is definitely one of the most durable, boasting the ability with withstand several tank blasts and a body slam by Vin Diesel.
6. CHESAPEAKE BAY BRIDGE, MARYLAND
SEEN IN: Mission Impossible 3
This renowned bridge, which connects the Eastern and Western shores of the serene Chesapeake Bay, is infamous for its traffic congestion and violent disputes between covert spy agencies.  Cross at your own risk.
7. GOLDEN GATE BRIDGE, SAN FRANCISCO, CALIFORNIA
SEEN IN: Vertigo, Zodiac
DESTROYED IN: X-Men 3, Godzilla (2014), Rise of the Planet of the Apes, San Andreas, Pacific Rim, Superman: The Movie, The Core
Perhaps the most oft-destroyed bridge in all of cinema, the Golden Gate Bridge has been crushed by a tidal wave, obliterated by an earthquake, set aflame by a rebellious group of apes, demolished by a giant robot, and crushed by Godzilla himself.  Magneto even damaged its structural foundation, though to be fair he didn't really destroy it so much as move it.
8. BROOKLYN BRIDGE, NEW YORK
SEEN IN: Annie Hall, Saturday Night Fever, Trainwreck, Sex & the City
DESTROYED IN: I Am Legend, Cloverfield, Deep Impact, Independence Day, Godzilla (1998).
Thought it hasn't been destroyed quite as many times as the Golden Gate Bridge, the Brooklyn Bridge has still had some damage done to it by a meteor, various alien groups and, well, Godzilla again.
9. MILLENNIUM BRIDGE, LONDON, ENGLAND
SEEN IN: Harry Potter and the Half-Blood Prince
The Millennium Footbridge in London was completed in the year 2000 (hence the name).  While locals refer to the structure as the "Wobbly Bridge" due to the unintended shakiness the bridge displayed upon opening, it is more commonly known around the world as "that bridge from the Harry Potter movie."
10. BONUS BRIDGE: JEFF BRIDGES
SEEN IN: The Big Lebowski, Tron
11.  A BRIDGE TOO FAR: BEAU BRIDGES