From the biggest sequels to the movies that might not be on your radar, we've got 17 predictions about what the movies of 2017 have in store for us in the coming year.
It's that time of year again.
Through the help of dark forces, insider trading and a little Magic 8-Ball action, TheTake has caught a glimpse into the future.  And we're here to tell you about it.
Here are our 17 Predictions for the Movies of 2017.
(1) John Wick's Wardrobe Stays On-Point (and his New Dog Stays Alive)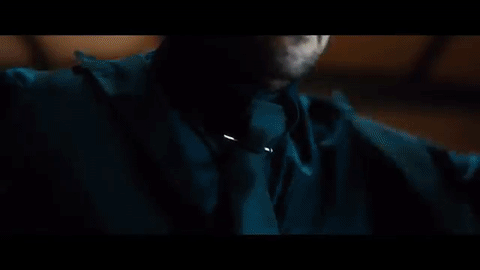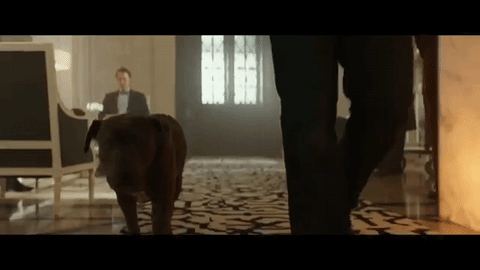 The Movie: John Wick: Chapter 2 (2/10/2017)
The Prediction: John Wick is the best-dressed assassin in the business.  He sports custom suits, elegant watches and drives a kick-ass sports car.  Luckily, it seems like those are all back in full force for Chapter 2 – but if he can manage to keep his dog alive this time around and find some other excuse for a revenge-fueled killing spree, we'd really appreciate it.
(2) You Spend Another Valentine's Day with Christian Grey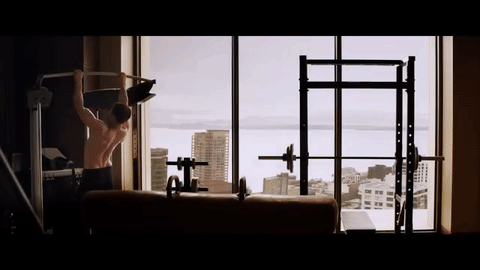 The Movie: Fifty Shades Darker (2/10/2017)
The Prediction: Still working on your Valentine's Day plans? Turns out you don't have to worry about it this year.  Just pick up two tickets to Fifty Shades Darker and we promise your significant other will be satisfied.
(3) The DC Universe Bounces Back (with the Help of Some Lego Friends)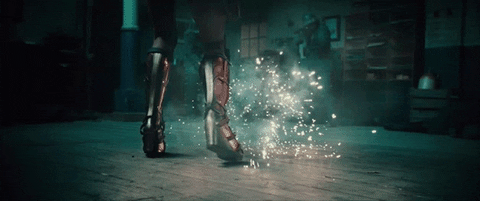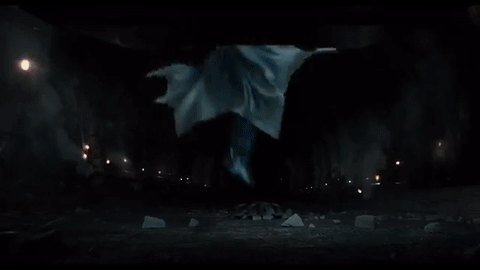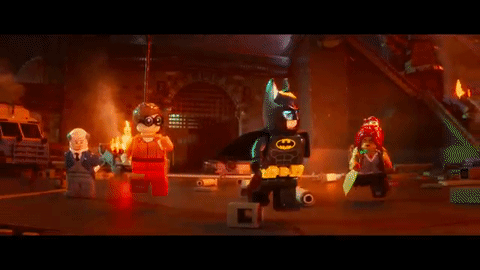 The Movies: Wonder Woman (6/2/2017), Justice League (11/17/2017), The Lego Batman Movie (2/10/2017)
The Prediction: Look – personally, we could watch Margot Robbie get her Harley Quinn on all day.  But glance over at Rotten Tomatoes and there's no denying that Batman V. Superman *cough 27%* and Suicide Squad *cough 26%* won't exactly be giving La La Land much to sweat about during Oscar Season.  Luckily, we're optimistic about this year: with Wonder Woman and Justice League on deck to expand the Universe (and add some much-needed humor to it), we think DC will be doing just fine come 2018.  One more confession though we're excited for The Lego Batman Movie most of all.  Hit the music.
(4) The Rock Beats Down On Jason Statham Like a Cherokee Drum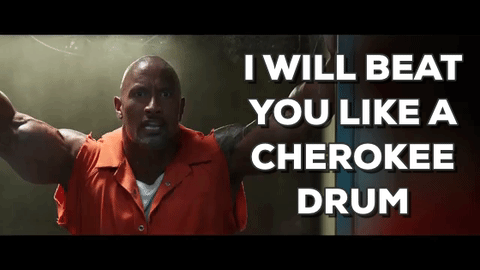 The Movie: The Fate of the Furious (4/14/2017)
The Prediction: When The Rock makes a promise – especially a promise this specific – you just know he's going to keep his word.  We like our odds on this one.
(5) Wolverine's Clothes Are Going To Get a Little Bloodier Than Usual (but You'll Still Want Them)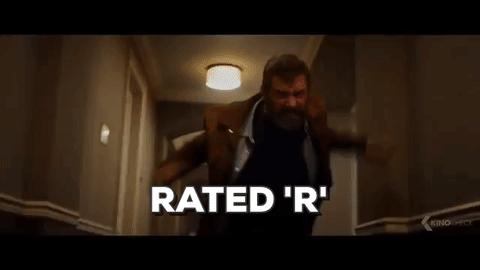 The Movie: Logan (3/3/2017)
The Prediction: After decades of being hampered by PG-13 ratings, Deadpool finally paved the way for superheroes everywhere to go full 'R' rating, and the always blood-thirsty Wolverine certainly didn't waste any time jumping on that bandwagon.  So while you'll still see something you like in Logan – you just might need to throw some bleach in your shopping cart with it.  Oh, and leave the kids at home for this one.
(6) 'Baywatch' Will Make You Want to Hit the Gym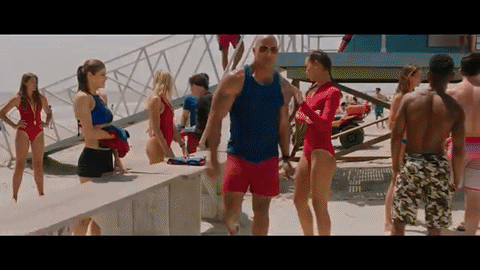 The Movie: Baywatch (5/26/2017)
The Prediction: If you look in the mirror after watching the new Baywatch reboot and are happy with what you see, we're proud of you.  Meanwhile, you can find us at the squat rack.  Or maybe the tanning booth.
(7) You Won't Shower for A Week After Seeing 'Alien: Covenant'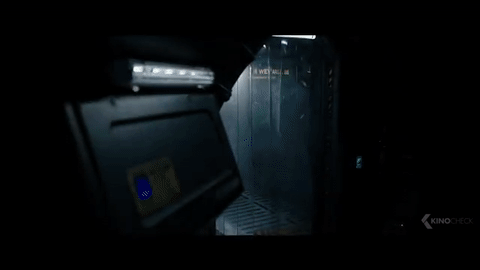 The Movie: Alien: Covenant (5/19/2017)
The Prediction: Body hygiene took a serious dip in September of 1960 with the release of Alfred Hitchcock's Psycho.  America was able to recover since then without any serious incident – but based on the previews we've seen for the next entry in the long-running Alien series, we have a feeling showers are going to take a hit come May.
(8) 'Ghost in the Shell' Features Your New Favorite Jacket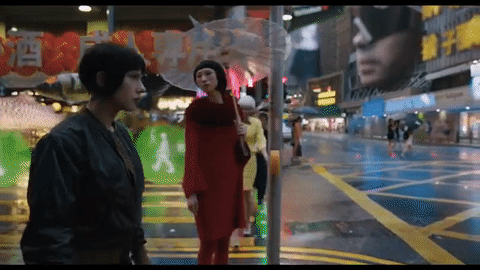 The Movie: Ghost in the Shell (3/31/2017)
The Prediction: For a cyborg counter-cyberterrorist field commander, ScarJo rocks some sweet looks in her new movie Ghost in the Shell.  Personally, we're itching to get our hands on that bomber jacket.
(9) You'll Be Booking a Trip to Skull Island by Summer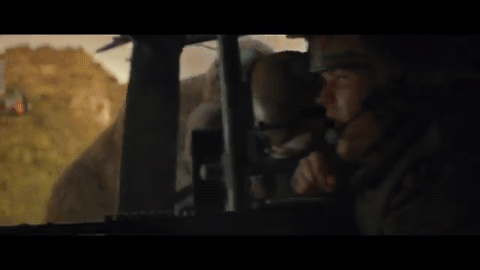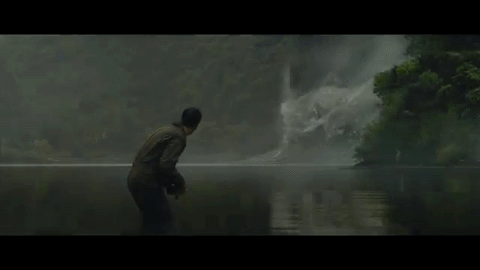 The Movie: Kong: Skull Island (3/10/2017)
The Prediction: Filmed on the beautiful island-paradise of O'ahu in Hawaii, we're betting tourism is going to get a serious boost after Kong: Skull Island comes out.  Just be careful on your flight in.  The locals can be a bit…smash-y.
(10) A Candelabra and a Pendulum Clock Invite You to Be Their Guest (and You RSVP 'Yes')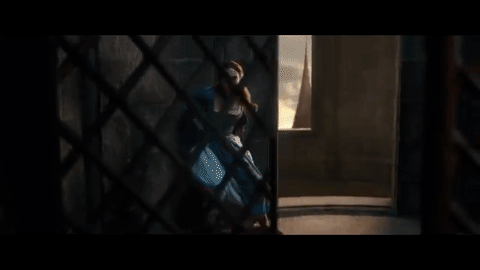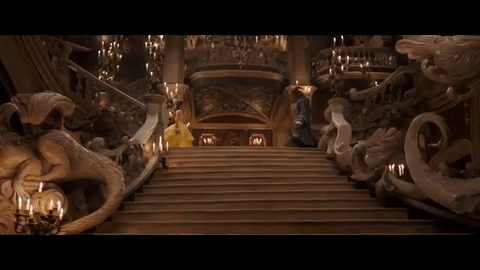 The Movie: Beauty and the Beast (3/17/2017)
The Prediction: With a spot-on Emma Watson as Belle and pretty much every actor you love voicing one of the anthropomorphized objects around the mansion (Ewan McGregor, Emma Thompson, Ian McKellen and Josh Gad…to name just a few) this is one party you're going to want to be on the guest list for.
(11) Marvel Takes a Break From Earth for a Year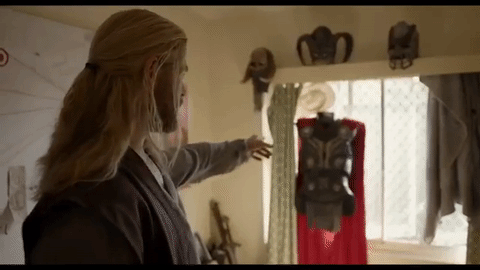 The Movies: Guardians of the Galaxy Vol. 2 (05/5/2017), Thor: Ragnarok (11/3/2017)
The Prediction: It seems like Marvel has decided to take a break from Earth for a bit.  Following all the craziness in 2016, we can't say we blame them.  So their next two outings will keep to the cosmos until things calm down back home.  While we're certainly curious to see what adventures Thor and Hulk get up to on some far away planet…we're pretty sure Baby Groot is going to walk away with the Character of 2017 Award. For obvious reasons.
(12) …Except Not Really Because Spider-Man is Part of Marvel Again Now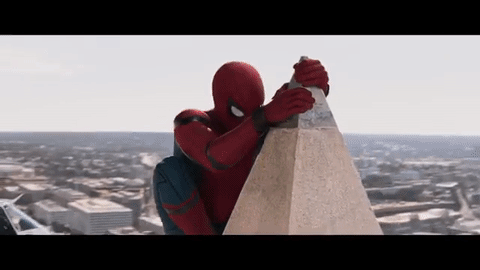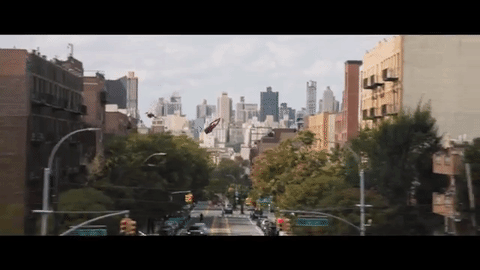 The Movie: Spider-Man: Homecoming (7/7/2017)
The Prediction: Our bad – you'll have to give us a break on this one – all these character rights and contract disputes can be a little confusing.  Anyway, now that Sony and Marvel have agreed on joint custody of our favorite web-slinger, it means that he gets to join in on the fun.  So while Thor, Hulk, and the Guardians are off galavanting through space, a high-school kid gets to keep an eye on New York City. What could go wrong?
(13) The 'Power Rangers' Go From Mighty Morphing To Mighty Angsty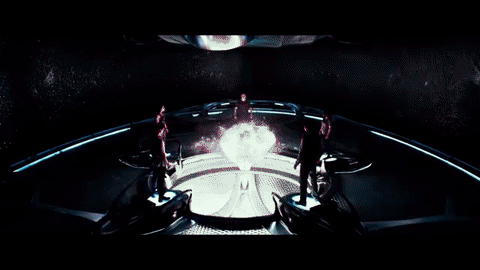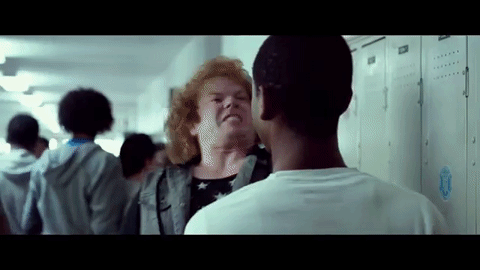 The Movie: Power Rangers (3/24/2017)
The Prediction: As a kid, didn't you always hate how your favorite TV show about color-coded spandex-wearing teenage superheroes was so bright, light-hearted and fun?  Well, we have good news for you: get ready for a movie that ditches the silliness for a darker, edgier take on the Power Rangers.  Because nothing goes with giant robot dinosaurs fighting alien wizards like some angsty, brooding teens.
(14) 'Baby Driver' Has the Best Soundtrack of the Year
The Movie: Baby Driver (8/11/2017)
The Prediction: Director Edgar Wright is batting 4 for 4 right now with Shaun of the Dead, Hot Fuzz, The World's End and Scott Pilgrim vs. the World, so we're feeling good about his odds of keeping that impressive streak going with his new movie Baby Driver, starring Ansel Elgort as a getaway driver and Jamie Foxx and Jon Hamm as some nefarious types he crosses paths with.  But why are we also so confident about the soundtrack?  The Baby Driver suffers from tinnitus, and the movie's action is entirely choreographed to the music he plays to drown out the ringing in his ears.  Say hello to your new favorite driving playlist. (Side Prediction: You'll dig his Persol Clubmaster Sunglasses).
(15) You Need to Start Saving Now if You Want to Shop Like a Kingsman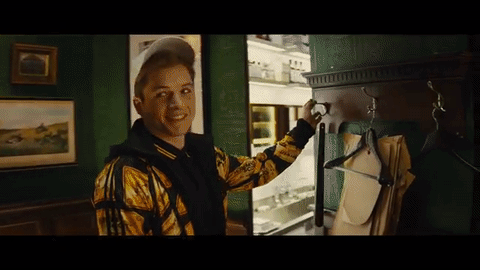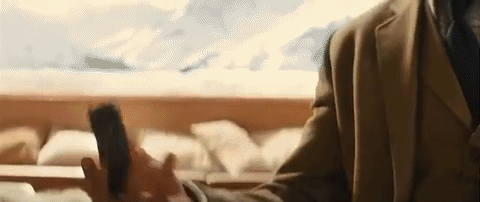 The Movie: Kingsman 2: The Golden Circle (10/6/2017)
The Prediction: We don't know much about the sequel to the wickedly fun 2015 hit Kingsman: The Secret Service (except that Channing Tatum has been cast as an American Kingsman Agent, a choice we are 100% on board with).  But if the first movie's ultra-sophisticated, high-class spy wardrobe was any indication, you might want to start putting a little money aside now – because there's definitely going to be a few products you'll want in your closet when this comes out in October.
(16) Valerian Comes in Hot With Your Favorite Action Duo of the Year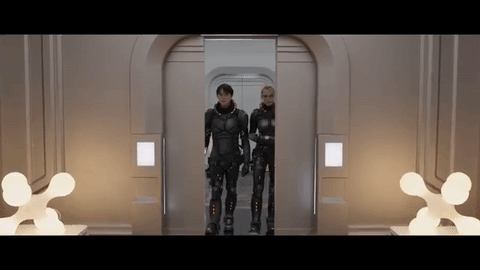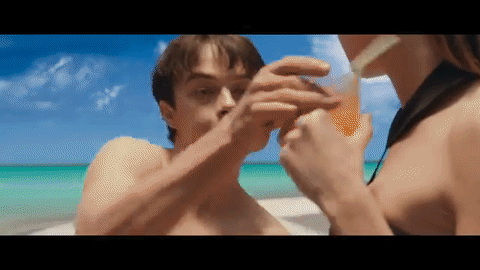 The Movie: Valerian and the City of a Thousand Planets (7/21/2017)
The Prediction: What do you need for a successful action duo?  Great teamwork is a must.  Witty banter is always enjoyable. But top it all off with some steamy sexual tension, and we'll follow that pair to the end of the Earth…or whatever planet they happen to be on.
(17) Hollywood Keeps Pumping Out More Sequels…and We Keep Seeing Them
The Movies: Too many to name.
The Prediction: 2017 will see the return of many franchises we've been expecting – Transformers, Pirates of the Caribbean, a little thing called Star Wars – in addition to a few surprises.  The Trainspotting group is back together. Blade Runner is picking up again after a few decades of silence.  Not to mention XXX, Cars, Despicable Me, Planet of the Apes, Pitch Perfect, Annabelle, Insidious, plus the 10+ sequels we've already made predictions about…it's a lot.  But you know what? We're past complaining about Hollywood's obsession with sequels, prequels, reboots and remakes.  We've accepted our fate.  This is the world we live in now, and you can bet we're going to see Every. Single. One.