Are you on the hunt for a scary, funny or topical Halloween costume? You've come to the right place.  Here is TheTake's 2016 Halloween Costume Guide, inspired by film, TV and pop culture from this year.
2016 has been a bizarre year.
There have been some scary movies, a scarier election and one incredibly strange Eggo-enthusiast.
Taking inspiration from all the wild pop culture 2016 has offered up so far, here are 10 topical Halloween Costumes you need for this year's festivities.
– The Group Costumes –
1. The Stranger Things Gang The Show: Stranger Things (2016)
What You Need: For the boys: a couple of bikes, some retro 80's clothing and a deep knowledge of Dungeons & Dragons.  For Eleven: a box of eggos and a bloody nose.  And if your mom absolutely insists on tagging along on the fun, just tell her to muss up her hair and bring some Christmas lights.
2. Celebrate Your Right to Purge The Movies: The Purge: Anarchy (2014) and The Purge: Election Y ear (2016)
What You Need: The creepiest masks you can find.  Personally, we recommend Zombie Abe Lincoln.
3. Roll into the Party like Chanels #1 – #3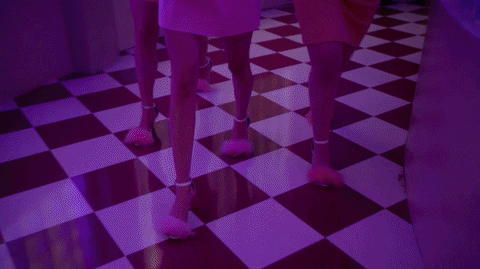 The Show: Scream Queens
What You Need: Start with your finest medical scrubs…then accessorize your outfit to within an inch of its life.  (Also, one of you should sport some earmuffs).
– Costumes for the Couples –
4. A Shipwrecked Sailor and his Swiss Army Man The Movie: Swiss Army Man (2016)
What You Need: For the living half of this couple: ratty clothes and a mangy beard (if possible) should do it.  For the deceased half: a suit, some convincing corpse make-up and a willingness to allow your partner to control your every movement for the entire night (for couples with trust issues, this costume is not recommended).
5. The Gangster King and Queen of Gotham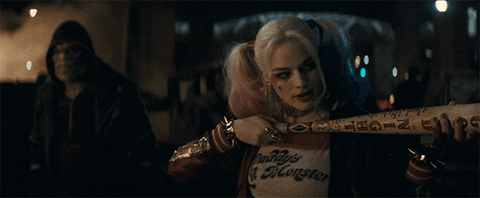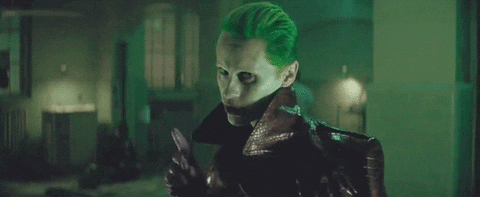 The Movie: Suicide Squad (2016)
What You Need: For Harley Quinn, stick with the essentials: the bomber jacket, the crop top and the heeled sneakers.  For the Joker, the purple trench coat is a must.  We also recommend a couples excursion to the hair dye store.
6. A Bittersweet Brangelina Throwback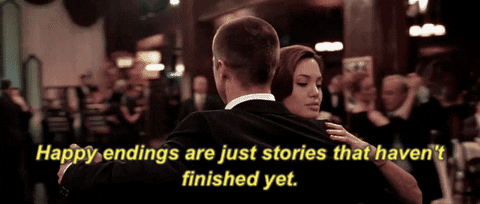 The Movie: Mr. and Mrs. Smith (2005)
What You Need: Your finest tux and black dress.  And the ability to suppress deep unhappiness for 11 years under a facade of fake smiles and excessive child adoption.
Solo Costumes: Men
7. Never Stop Never Dressing Like Connor4Real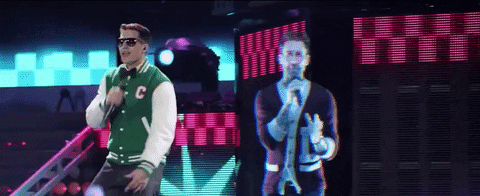 The Movie: Popstar: Never Stop Never Stopping (2016)
What You Need: Your most expensive designer shades, and either A. two pairs of dope nunchucks or B. a fully functioning hologram of Adam Levine.
8. The Superhero With the Voice of Ryan Reynolds (and the Face of an Old, Sad Avocado)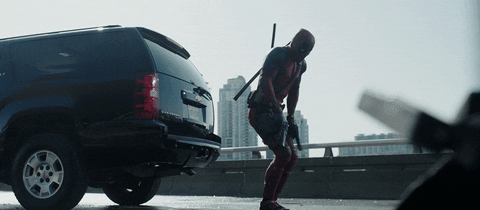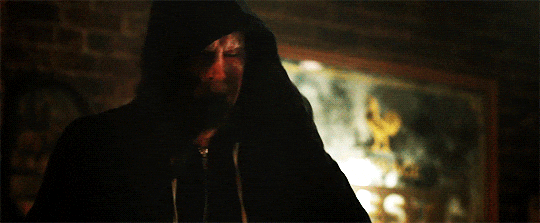 The Movie: Deadpool (2016)
What You Need: If you want to go as the Merc with a Mouth himself, put on the red spandex outfit and practice your Michael Jackson dance moves.  If – for whatever reason – you prefer the scarred face of Wade Wilson, just go to a make-up artist and ask them to make you look like a topographical map of Utah.
Solo Costumes: Women
9. Be the Hero that Outshined Batman and Superman in Their Own Movie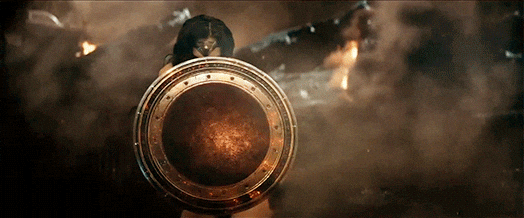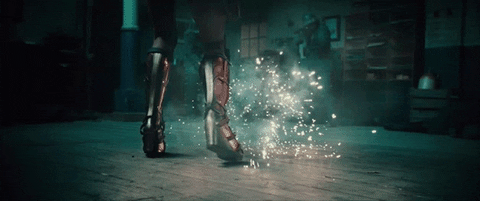 The Movie: Batman V. Superman: Dawn of Justice (2016) and Wonder Woman (2017)
What You Need: Sporting the iconic shield, headband and battle armor goes without saying – but if you really want to take this costume above and beyond, you might want to start practicing your lassoing skills.
10. Spending Halloween All By Yourself? Bridget Jones Can Help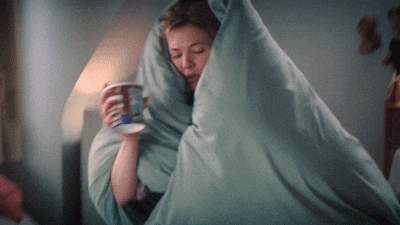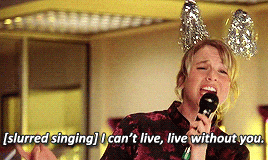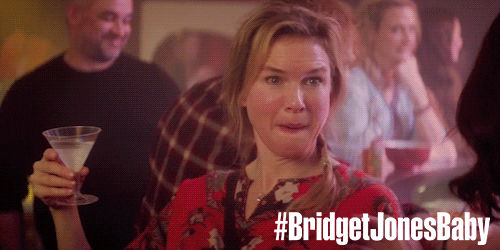 The Movie: Bridget Jones's Baby (2016)
What You Need: Planning on spending the holiday alone in your room with a pint of Haagen-Dazs and a bottle of wine? Not a problem – just find a makeshift diary and boom: you've changed your lonely solo time into a deeply committed and topical Bridget Jones costume.