Summer may be over, but you still have one more chance to end it with a bang.  Here are 5 spots from Film & TV for your Labor Day Weekend Getaway that'll make sure you close out Summer 2017 in style.
After Labor Day Weekend, you should be many things.
Sad that Summer is over. Excited for Fall to start. Maybe a little tan, and maybe a little hungover.
We've collected some beautiful, relaxing travel spots from Film & TV that can make all that happen and more.
Here are the 5 spots you need for your Labor Day Weekend Getaway. The Movie: The Other Woman (2014)
What to Do: The gorgeous stretches of beaches here are ideal for sunbathing, some light jogging and even a little wrestling (if the situation calls for it). The Movie: By the Sea (2015)
What to Do: With its charming seaside cliffs, this remote seaside town is an ideal spot for taking long walks to contemplate the loveless marriage you're trapped in.  It's also good for snorkeling. The Show: Keeping Up With The Kardashians
What to Do: Ride the Ferris Wheel. Maybe try out some light trapezing. The Movie: Wedding Crashers (2005)
What to Do: You can't go wrong with a wholesome game of touch football.  The intensity of those "touches" should probably be discussed before hand. The Movie: The Longest Ride (2015)
What to Do: Grab a towel and have yourself a relaxing, rejuvenating picnic and tanning session.  It definitely beats bull-riding.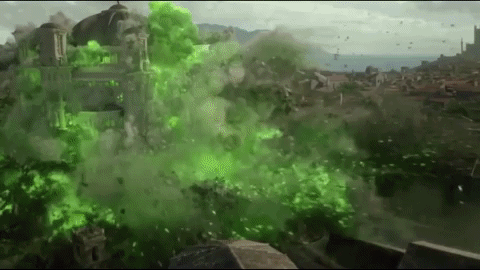 The Movie: Game of Thrones
What to Do: King's Landing (filmed in Dubrovnik, Croatia) is the most happening spots in Westeros, with awesome wine and a great club scene…just maybe try and avoid visiting during Wildfire season.  Also, and we know this sounds weird….but keep an eye out for church bells falling from the sky with, like, no warning.